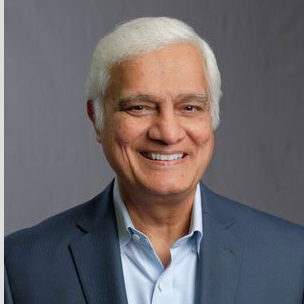 Ravi Zacharias and Abdu Murray are coming to Michigan this week for "Ask Anything" events, sponsored by Cru.  These events are free; you will want to attend and bring as many friends as you can.
Episode 33 of the "Behind the Curtain" Ministry Podcast features an interview by Noah Filipiak with Ravi Zacharias.  Ravi discusses the types of questions about faith and truth that people are asking in today's society, from pluralism to atheism to relativism to Islam and so much more.  Hearing Ravi's perspective will make you realize how much is at stake, not just for you and your friends as individuals, but for Western and global society altogether.  Following the interview with Dr. Zacharias, Noah sits down with Brian Langford, Cru's Campus Director at Michigan State University.  Noah and Brian discuss the faith climate on today's college campuses and why the "Ask Anything" event with Ravi and Abdu is something people will not want to miss.
The Feb. 7th UNIVERSITY OF MICHIGAN (Ann Arbor) Event:
7:00pm
RZIM.org event page for Feb. 7th U of M event
Facebook event page for WHAT DOES IT MEAN TO BE HUMAN? (University of Michigan, Feb. 7th event)
The Feb. 8th MICHIGAN STATE UNIVERSITY (East Lansing) Event:
7:30pm
RZIM.org event page for Feb. 8th MSU event
RSVP and share the Facebook event page for ASK ANYTHING (Michigan State, Feb. 8th event)
Click here if you'd like to DONATE to MSU Cru to help make this event possible
Dr. Ravi Zacharias's Bio:
Ravi Zacharias is Founder and President of Ravi Zacharias International Ministries (RZIM.org), Dr. Zacharias has spoken all over the world for 44 years in scores of universities, notably Harvard, Dartmouth, Johns Hopkins, and Cambridge.
Dr. Zacharias has authored or edited well over twenty books including the Gold Medallion winner Can Man Live Without God, Has Christianity Failed You?, Why Jesus?, Jesus Among Other Gods, and Beyond Opinion. His latest books are Jesus Among Secular Gods  and Why Suffering?, both coauthored with Vince Vitale
Ravi has appeared on CNN, Fox, and other international broadcasts. His weekly radio program, "Let My People Think," airs on 2337 outlets worldwide.  RZIM is headquartered in Atlanta, Georgia, with additional offices in Canada, India, Singapore, the United Kingdom, the Middle East, Hong Kong, Romania, Turkey, Austria, Spain, and South Africa. Dr. Zacharias and his wife, Margie, have three grown children. They reside in Atlanta.
Social Media:
Follow Ravi Zacharias on Twitter