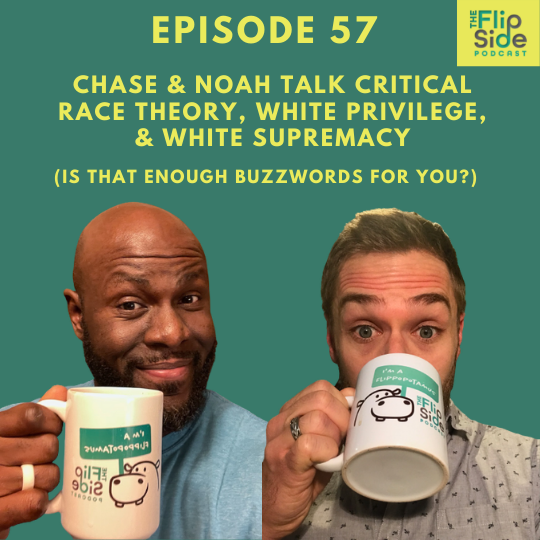 Noah and co-host Chase Stancle respond to a mailbag question about Critical Race Theory. It's a convo you won't want to miss. 
Anyone who leaves an iTunes review between now and Christmas gets put into a drawing for some free Flip Side swag. Here are instructions for leaving a review: 
1. Open the Podcasts app on your iPhone, iPad, or Mac. 
2. You can find "The Flip Side by Noah Filipiak" by searching for it or selecting it from your library. Just note that you'll have to go to the series page which shows all the episodes, not just the page for a single episode.
3. Scroll down to find the subhead titled "Ratings & Reviews."
4. Under one of the highlighted reviews, select "Write a Review."