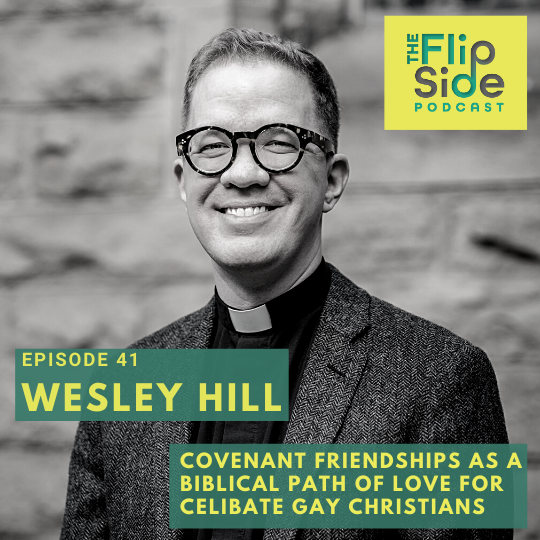 After wrapping up the Flip Side Book Club's reading of Spiritual Friendship, Noah interviews author Wes Hill on the book's subject of providing a path of love for celibate gay Christians. A path that still follows the Bible's command for sex to be within the marriage of a man and a woman. The interview talks through the different labels of "same sex attracted," "gay Christian," and "gay celibate Christian," the theological question of original sin as it relates to same sex attraction, but is primarily focused on helping celibate gay / same sex attracted Christians have hope and in helping the Church create community for them. 
Support Flip Side sponsor Angry Brew by using promo code FLIP at 
angrybrew.com
 or 
fivelakes.com
 to pick up some Angry Brew or Chris' Blend coffee at 10% off.
Wesley Hill is associate professor of New Testament at Trinity School for Ministry in Ambridge, Pennsylvania and a priest associate at Trinity Episcopal Cathedral, Pittsburgh. His PhD in New Testament is from Durham University in the UK. He is the author of Washed and Waiting: Reflections on Christian Faithfulness and Homosexuality (Zondervan, second edition 2016), Paul and the Trinity: Persons, Relations, and the Pauline Letters (Eerdmans, 2015), Spiritual Friendship: Finding Love in the Church as a Celibate Gay Christian (Brazos, 2015), and The Lord's Prayer: A Guide to Praying to Our Father (Lexham, 2019). A contributing editor for Comment magazine, he writes regularly for Christianity Today, The Living Church, and other publications.